St Mary's National School in Athlone recently scooped the Creative Pioneers Award with Cool Cards Inc. which are Irish flashcards that help children learn the Irish language.
Students from almost 300 schools across the country took part in the 12th year of the Junior Entrepreneur Program (JEP) and experienced what it's really like to be a start-up entrepreneur.
St Mary's National School's fifth class demonstrated exceptional creativity at every step of the program. Following a business visit from a local designer, they were inspired to be more innovative and change the business name for their flashcards from iCartaí to one that would allow them to expand to other languages ​​and then Cool Cards Inc. was born.

Previous

Next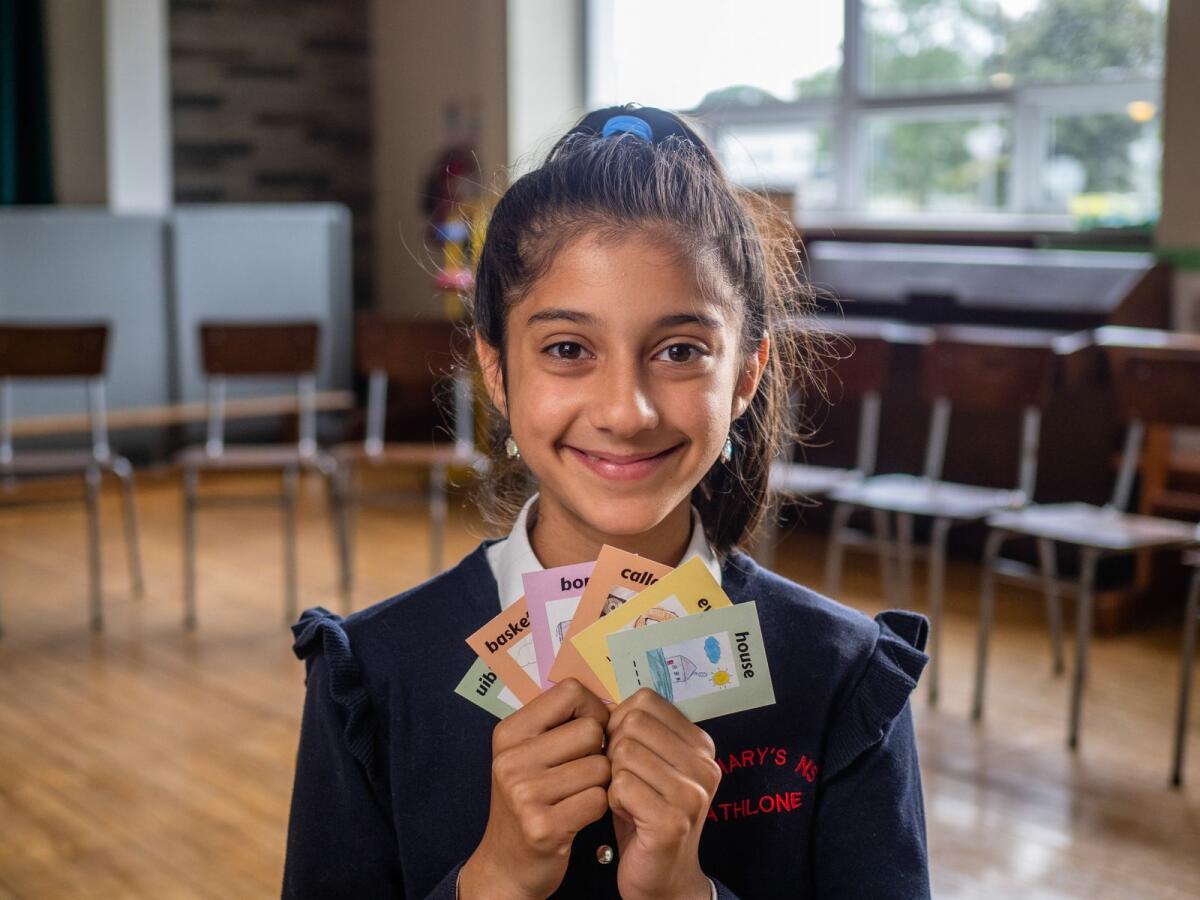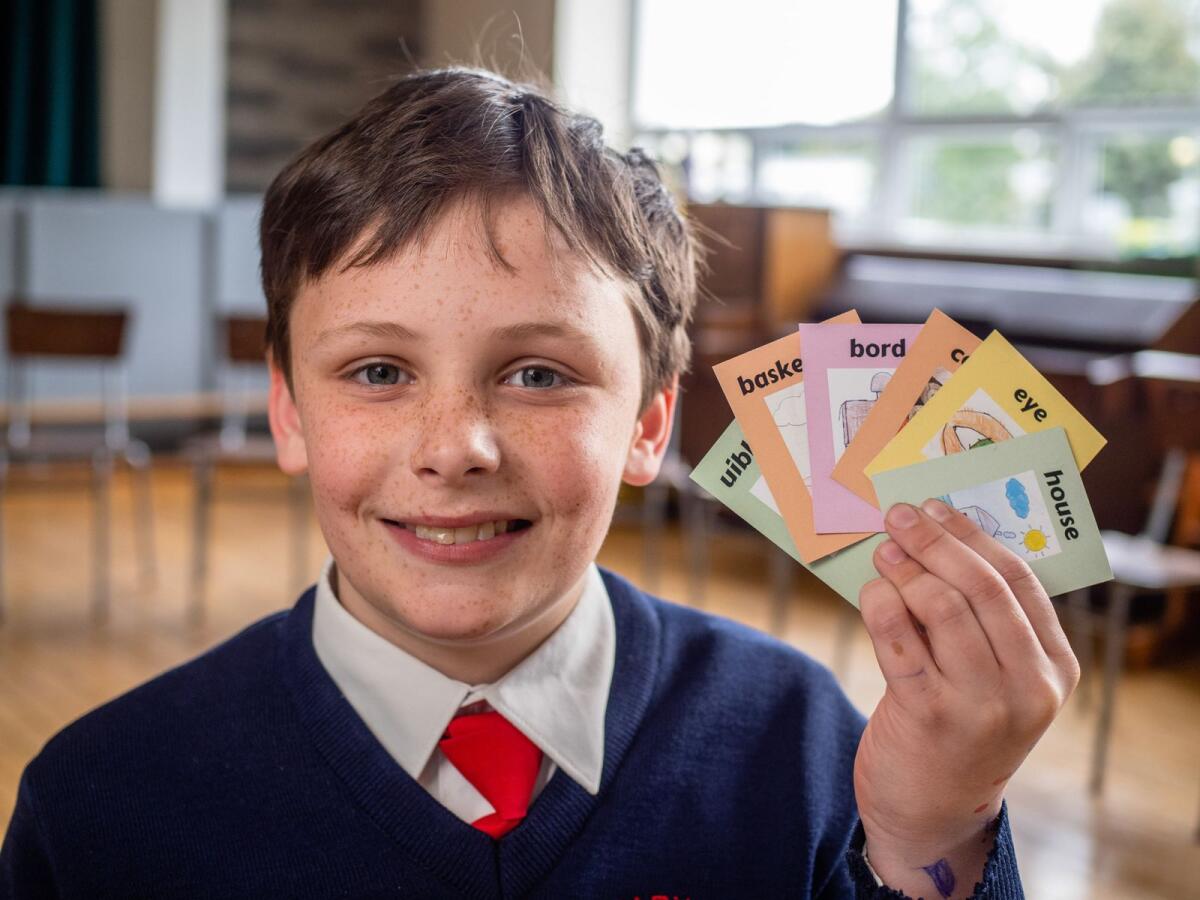 From their market research, they discovered that 84% of children had a family member that struggled with Irish, which led them to include adults in their target market. They designed a very attractive logo, choosing a turtle as the mascot, and with the tagline 'Go at your own pace… learning is not a race!'
The children created 48 original pieces of high-quality artwork to represent each word and added a QR code pointing to the pronunciation of each word before getting the cards professionally printed. They also devised games to play with the cards.
The end result is a set of beautiful miniature artworks that are both educational and entertaining. The class also made video ads and animations and created an Instagram page to promote the business. The cards were sold for € 7 and made a profit of € 544.
They had the opportunity to do market research and work on their final business plans before investing their own money and putting the business in motion. The pupils combined their innate creativity with the skills they developed on the program to create original products and launch businesses ranging from board games to storybooks to high-end craft and educational products.
Managing Director Marie Lynch commented, "Participation by schools has returned to close to pre-pandemic levels, and JEP has become a rite of passage for children in many primary schools before they move to secondary school. Teachers indicate a huge increase in confidence and life skills as well as a strong reinforcement of the primary school curriculum in Maths, English, Art and SPHE. "
A total of 12 JEP awards were announced for primary schools across Ireland.
Approximately 90,000 pupils have participated in JEP since it was first established in 2010. In an exciting development for the program, Enterprise Ireland has supported JEP in 2021 and 2022 under its Primary Schools Entrepreneurship Initiative, underlining the vital role of entrepreneurship in shaping Ireland's future.