A Clarington farm family that made their first leap into agri-tourism last summer says the response was "incredible" – and they're planning to go bigger and better for 2022.
"We took a big gamble, we had no idea what to expect," says Brittany Bragg, who does marketing and social media management for Bragg Farms, located at 3048 Concession Road 3 in Bowmanville.
"We had so much support, so many people found us for the first time. There are people who live two minutes away and had no idea we were here. "
Bragg Farms has been around since 1843. You might know them as Bragg's Wild Birdseed, which was the name established in 1991.
The farm is well-known for its sunflower fields, which produce sunflower seeds for birdseed.
Long before Instagram, people would stop and take photos of the Bragg sunflower fields – and in 2021, the family decided to embrace that interest.
Bragg Farms in Clarington is opening its sunflower fields to the public for the second summer and the farm has doubled the number of flowers with a second field. The family farm made the jump into agri-tourism in 2021 and says it has been a game-changer. | Bragg Farms Photo
Last summer Bragg Farms offered a sunflower experience for the first time, inviting the community to tour the fields during the two-week bloom.
This year's experience will be twice as long – Bragg Farms will have two sunflower fields spaced two weeks apart for a total of about 80,000 blooms and a four-week period for the public to visit.
As one field comes to a close, the second field will be in bloom.
"We're trying to improve the experience every year based on feedback," Bragg says. "We hope it will become an annual tradition for local families.
For example, Bragg says there were families that did maternity photo shoots in the field last year and will be back for photos this year with their babies.
Bragg Farms in Clarington is opening its sunflower fields to the public for the second summer | Bragg Farms Photo
Sunflowers are just part of the story at Bragg Farms – the farm produces wild birdseed blends and animal feed, as well as growing cash crops and produce.
An on-site retail store sells birdseed mixes and fresh products like homemade salsa, chili sauce inspired by a 100-year-old Bragg family recipe, aronia berry jam and local baked goods.
A dig-your-own potato event was held for the first time last fall and will be back again this year.
Bragg says introducing agri-tourism was an important way to protect the farm's viability for her children, who are the eighth generation of Braggs to live on the farm.
"When the community develops a relationship with the food they consume, there's a greater appreciation," Bragg says. "We want people to come here and have a connection to us and our farm."
The sunflower fields are expected to bloom in late July – check Bragg Farms on Facebook and Instagram for updates.
Once the flowers are in bloom, the fields will be open from 10 am to sunset seven days a week.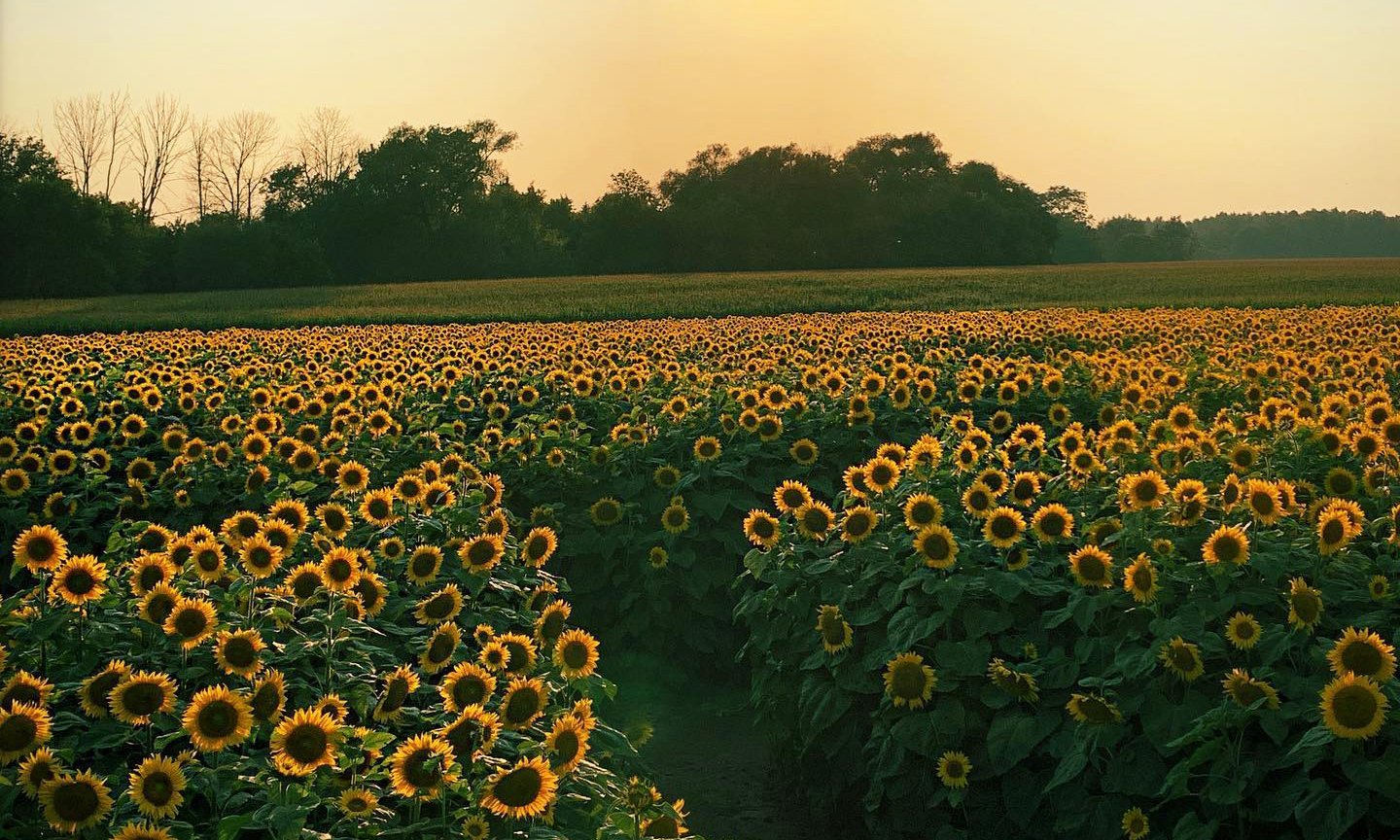 Are you opening a new business in Durham? Tell us about it! We also want to know about business anniversaries, store closings, amazing local makers and small biz owners. Send your ideas to reporter Jillian Follert at [email protected]
SHARE:
.