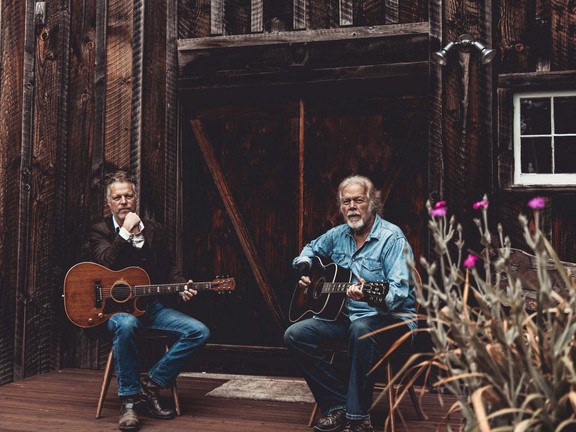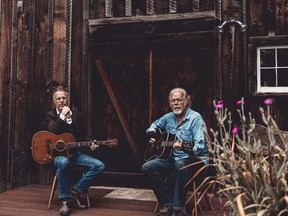 Article content
The 2022-23 season will be the Grand Theater's 15th as a presenter and will be its busiest yet, with 42 shows in addition to nine held over from the "mini-season" earlier this year.
Article content
"I would say this is probably our largest subscription offering that we've had in the history of the program," said the city's performing arts manager, Jayson Duggan, who noted that even more shows will likely be tacked on during the season as they become available.
There were a couple of pandemic-related reasons Duggan wanted to make the 2022-23 season of Grand OnStage an ambitious one, aside from the crystal anniversary. First, he wanted to give people who haven't stepped inside the Princess Street venue in the past two years plenty of reasons to do so again. Second, with performers sidelined for most of the past two years, many of them planned on touring.
"Everybody is out, everyone is working, everybody wants to work. They want to reconnect with their fans – we want to help them reconnect with their fans, "noted Duggan, who said that only the 10th-anniversary season came close in terms of the number of well-known performers on the season's slate.
"So it's hard to turn down tour options or opportunities when you have Jesse Cook and Serena Ryder and Ricky Skaggs and Natalie (MacMaster) and Donnell (Leahy) and the Robert Cray Band. In most seasons, we would have a couple of those as our featured headliners. "
In addition to performances by familiar names, the 2022-23 Grand OnStage season will again be a multidisciplinary one and feature dance, comedy, family-friendly and circus shows as well as concerts.
Some of the shows scheduled for next season, he said, date back as far as the 2020-21 season, which was never announced and eventually shelved by the pandemic.
Article content
And, of course, there are the nine shows left over from the "mini-season" earlier this year, three of which – Pat Metheny, Joel Plaskett, and Tom Cochrane with Red Rider – will take place in September before the new season begins . (The Joel Plaskett concert was originally scheduled for May 14, 2020, and is unofficially the longest held-over show in the Grand's history.)
Duggan believes that the postponements actually work in the favor of the artists.
"To be honest, some of the postponements are a real bonus for those artists because it gives us longer to promote them properly in an environment that is more more willing to come out to mass gatherings and purchase tickets and feel comfortable being back in the theater , "He suggested.
The mini-season earlier this year was supposed to kick off in mid-January, but the emergence of the Omicron variant pushed the starting date back about two months. Ticket sales weren't as strong as hoped as many people were still hesitant about indoor shows, Duggan said.
Based on sales to previous subscribers in the past few weeks – when they had a sneak preview of the season and a chance to buy tickets to at least four shows – Duggan feels that hesitation is fading.
"I'm incredibly encouraged by the response we've had from our patrons so far. And I expect that on Monday at noon "- when the general public can sign up as subscribers -" that we will see subscription sales being very strong as people show their confidence in returning, "said Duggan, who added that tickets for individual shows will go on sale July 19.
Article content
He said that confidence seemed to return at the end of the mini-season, with back-to-back sold-out concerts by Sarah Harmer. It will be another local musician, Miss Emily, who will open the Grand's new season on Oct. 1 and graces the cover of the 2022-23 GO brochure handed out to subscribers a few weeks ago. In fact, the Grand OnStage magazine won't be printed this year; instead, kingstongrand.ca will offer in-depth descriptions about the shows along with multimedia items such as videos. It's a trend other venues are following, too, Duggan said.
"It's much easier to make changes digitally if an artist needs to shift their dates or (if a) band member becomes ill, making them having to postpone their tour. We can adjust quite quickly as opposed to having outdated material, "he said. It also makes sense for environmental reasons and aligns with Kingston's sustainability goals, too.
While Duggan's confident the shows will go on, the past two years have taught him to expect the unexpected.
"And, you know, if we have to deal with some postponements next year, that's part of my job now, sadly," he said.
"All of us in the industry, on the presenter side, are well-skilled on how to postpone shows. It's not something we want to do. But we are being bold and we want to invite our Kingston audience back into the hall and we want to do it successfully and safely. And I'm personally incredibly excited about next year's program. "
twitter.com/petehendra